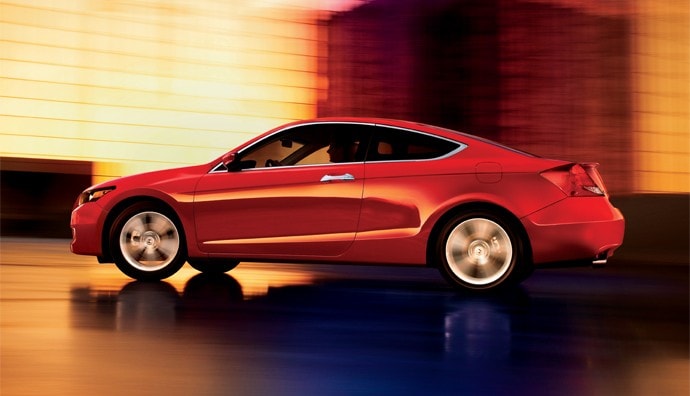 After 36 years as a top contender for the title of bestselling car, it's no surprise the Honda Accord will be getting some personal attention. The 2013 Accord will introduce the Coupe Concept. Those in the market for an accord in 2013 will be able to choose from one of three options for powertrain:
2.4-liter direct injected 4 cylinder

3.5 liter V-6

Plug-in hybrid
You can't go wrong with any of your choices as they all promise to be to have top fuel efficiency.
Not only will consumers be presented with promising engine choices, they will also be introduced to new luxury features from Honda. The first, exclusively with Honda, is LaneWatch a blind spot display protecting drivers from unseen hazards. Next is the Forward Collision Warning, which warns you if you are approaching an object and now slowing down. Last but not least is the Lane Departure Warning that warns drivers if they do not use their turn signal and enter a different lane.

Both the Coupe and Sedan Accord model will retain their spacious interior room. However, the exterior will undergo a huge face-lift and be completely redesigned. In this redesign the Sedan frame becomes more compact, without compromising leg room.
The Honda Accord Coupe Concept was introduced at the Northern American International Auto Show press preview, which took place in Detroit, MI on January 10. Be sure to look out for the new Accord at your local Honda Dealers in Manhattan and New Jersey.