Body Shop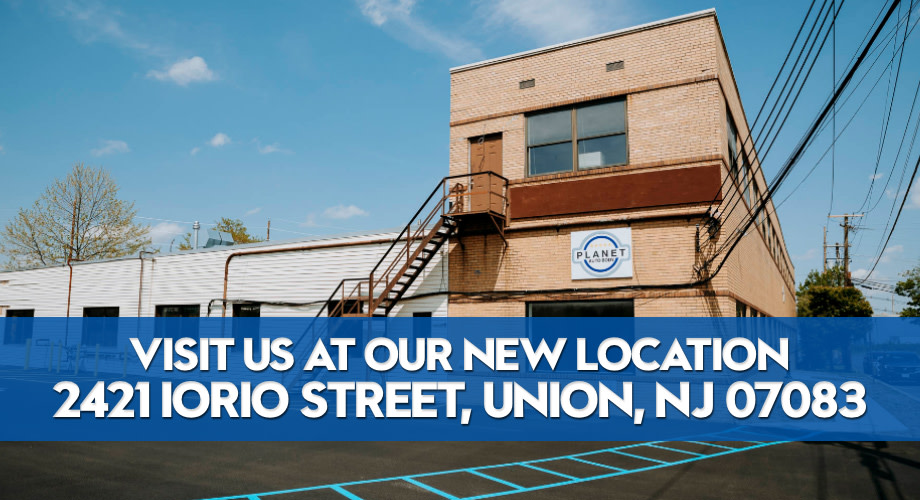 Welcome to The Planet Honda Body Shop!
At the Planet Honda Body Shop, we're equipped to handle all your New Jersey area auto body shop needs! We offer a wide range of services to all of our customers coming from Jersey City, Millburn, West Orange, and all surrounding areas at great prices. You can learn more about these services we provide above. When it's time to let us handle your Honda repair needs, fill out the form with information on how we can help you, then someone from the Planet Honda Body Shop will get in touch with you to discuss a price estimate and to make an appointment. We hope you choose us here at our Union Honda dealer to be your Honda body repair provider!
Planet Honda is a ProFirst Honda Certified Dealer in the state of New Jersey! When you want professional, quality collision repair, consider a ProFirst Certified Body Shop.
Knowledge, Skill and Methodology Requirements
To qualify for the ProFirst Certified program, body shops must meet specific knowledge and skill requirements, becoming either an I-CAR Gold Class Professional®, Verifacts VQ or Verifacts Medallion shop.
I-CAR (The Inter-Industry Conference on Auto Collision Repair) is a non-profit organization dedicated to providing those in the collision repair industry with the knowledge and skills to achieve a complete and safe repair. Shops who achieve I-CAR's highest level of training are designated as I-CAR Gold Class Professionals, considered the highest level of training in the industry.
VeriFacts VQ verifies that the shop adheres to the vehicle manufacturer's repair guidelines and best quality practices. VeriFacts representatives perform on-site shop inspections to ensure that the repair methods, materials, and tools and equipment are consistent with the vehicle manufacturer's recommendations to produce a safe and complete collision repair. VeriFacts is the most highly respected verification/inspection organization in the industry.
Honda Specific Training
To ensure that body shops keep up with the latest Honda technology, each ProFirst shop must complete Honda-specific training through I-CAR, and is required to take additional Honda-specific training as it becomes available.
Honda Specific Repair Information
ProFirst Certified body shops have unprecedented access to all service and repair information, including mechanical and collision repair, for all years and models of Honda automobiles – information needed to make a safe and complete repair.
Tools and Equipment
Late-model vehicles are often designed and engineered using different metals and lightweight materials to increase fuel economy, These materials often require specific tools and equipment for proper repair, and ProFirst Certified shops have the right tools and equipment to repair your Honda, no matter what year it is.
Facility Standards
All ProFirst Certified shops are required to maintain a clean and professional environment inside the shop, the customer areas, and outside the building.
Customer Satisfaction System
Each shop must be committed to customer satisfaction, and have a customer satisfaction survey system to ensure that they meet customer expectations.
Annual Inspection
Through a third-party, American Honda physically inspects all ProFirst Certified shops annually to confirm tools and equipment, facility cleanliness, and overall shop operation. Training and verification of proper repair procedures is performed on an ongoing basis.
A Letter to The Planet Honda Body Shop From One of Our Customers
Dear Planet Honda,
Companies searching for the formula which will give them the competitive edge need look no further than the example set by Planet Honda. There is a member of your team who I found to be outstanding.
After being in an accident in my new Honda, Paul Ferreira, of your body shop evaluated the damage, expedited the paperwork, ordered the replacement parts and estimated a two-day turnaround for repairs. On the scheduled morning at 5:30am I delivered my car with a note requesting that, if possible, the work be completed in a single day. I then ran across Route 22 to get the first bus on its last stop to New York City, where I work.
Late that afternoon, Paul called my office to advise the car was ready. Paul's genuine concern with customer satisfaction was a tremendous benefit that made my life that much easier. My car looked magnificent!
I sincerely doubt that any other dealership can match Planet Honda's ability to offer the depth of experience of your extraordinary team of experts and support staff or your level of service in customer relations. High standards of excellence go a long way to customer retention and loyalty. Be assured that I will remain one of Planet Honda's loyal customer family!
Evanne G, New York City, NY
Has your vehicle recently been in an accident? Looking to fix scratches and/or dents? Bring your vehicle in for an estimate! We will be in contact within 1 business day after submission of form to schedule appropriately. For same day appointment, please contact us directly by phone.
Body Shop
Our Location
Planet Honda New Jersey
2285 Route 22 West
Union, NJ 07083 Get Directions
Body Shop Hours
877-940-6316
| | |
| --- | --- |
| Monday | 7:00 am - 7:00 pm |
| Tuesday | 7:00 am - 7:00 pm |
| Wednesday | 7:00 am - 7:00 pm |
| Thursday | 7:00 am - 7:00 pm |
| Friday | 7:00 am - 7:00 pm |
| Saturday | Closed |
| Sunday | Closed |
Saturdays - by appointment only